A healthier option
Blount's ramen noodles can be a healthy addition to your diet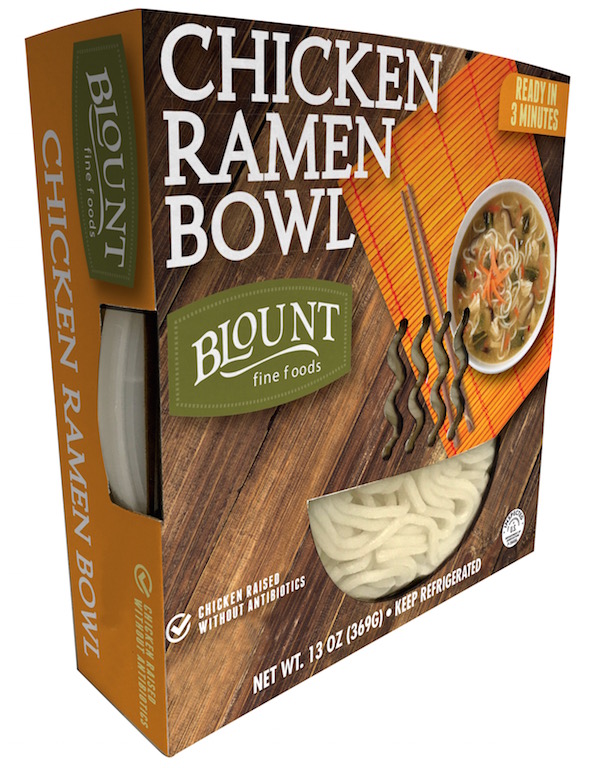 Consumers are beginning to gravitate toward ramen based meals. Blount Fine Foods has a quick and easy product that fits into a healthy dietary bracket and ready for consumers to sweep of the shelves.
These noodle & rice bowls are ready to heat and offer a diversity of flavor that your customers will line up for and easy display packaging so they can see what they are getting.
Who exactly is this customer?
"These new bowls represents the confluence of two important and undeniable trends in consumer purchase behavior: broad desire for innovative world flavors and recipes, as well as the ever-growing demand for healthier, easier-to-prepare meals. Our consumer research shows younger, health-conscious consumers seek relief from operating at the quick pace of today's world, and they put a premium on options that fit seamlessly with not only their routines, but also their personal tastes and preferences."
-Bob Sewall, Blount's Executive Vice President of Sales & Marketing.
Here are the savory options we provide:
Chicken Ramen Bowl – A comforting bowl of ramen noodles, white chicken meat and vegetables in a flavorful chicken broth with soy sauce and rice koji. The chicken, raised without antibiotics, helps provide plenty of protein per serving.
Hibachi Chicken & Rice Bowl (gluten-free) – Sweet and roasted flavors of garlic, ginger, red onion and red peppers, simmered with tomatoes, rice and chicken raised without antibiotics. This savory dish provides ample protein in each serving. 

Coconut Chicken & Noodle Bowl – A zesty bowl of ramen noodles, white chicken meat and vegetables in a coconut curry broth with lemongrass and cilantro, paired with clean farming practices makes this bowl a perfectly wholesome option. 

Asian-Inspired Vegetable & Rice Bowl (vegan, gluten-free) – A creamy coconut curry broth with lemongrass and cilantro packed with Asian vegetables like cabbage and bamboo shoots.
With wholesome ingredients, like chicken raised without antibiotics, and meeting popular dietary benchmarks like high-in-protein, vegan and gluten-free, these new rice and noodle bowls align well with Blount's commitment to producing high quality, freshly made products. Blount Fine Foods is ready to partner up and provide these premium options that will keep your business ahead of this culinary curve.