Bacon is Good For Business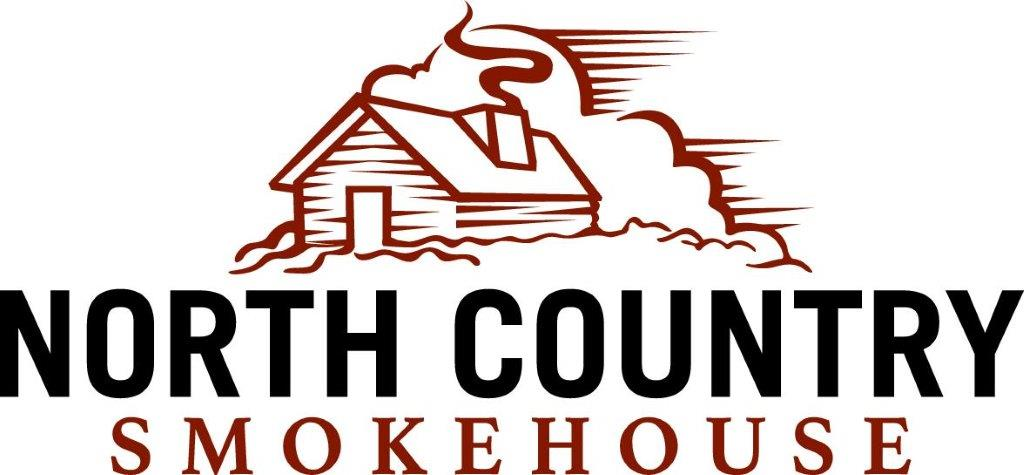 A fan favorite that never goes out of style and Blount makes sure that your customers enjoy only the best. North Country Smokehouse supplies Blount with premium product that fits seamlessly with delicious sides like our New England Corn Chowder or Mac & Cheese with Bacon. Even the smallest ingredients can tell you plenty about Blount's mission to provide quality products through a sustainable and healthy crafting process.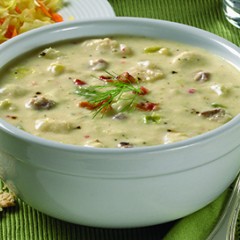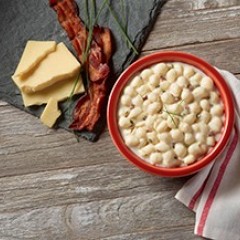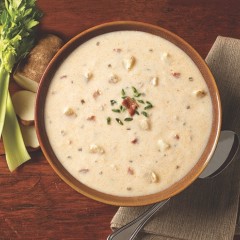 (Left to Right: Scallop & Bacon Chowder, Mac & Cheese with Bacon, and Potato Cheddar & Bacon Soup are just a few of our wholesome products featuring NCS bacon)
"Blount is the optimum partner for North Country in that we love to be challenged to be the best that we can be. From the sourcing of pork from Quebec Farms, to the curing and smoking of the bacon in our European processing equipment, our quality points are continually evaluated in order to assure only the best possible product is delivered to Blount."
-Mike Satzow: NCS Founder, EVP of Sales & Marketing
This is a partnership that values the process behind crafting quality taste and your customers are sure to benefit from it. If you are curious to find out how we incorporate this wholesome delight into our work and what it tastes like, just let us know and we will provide as promised with our many options featuring NCS bacon. All the way from start to finish Blount and our trusted partners have your back.