Big Game Greatness
With Super Bowl Sunday Looming, It's Time To Bring Out The Chili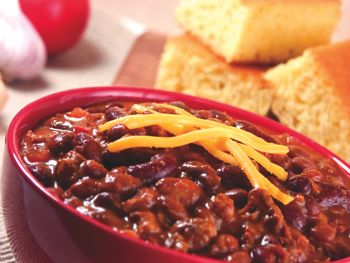 Super Bowl Sunday is almost upon us. While 75 or 80 thousand fans will get to be in Glendale, Ariz. attending the game in person, the rest of us have to enjoy this unofficial national holiday elsewhere.
Across America, we will come together as a community to enjoy the game at house parties and in restaurants and bars. Whether a hard-core football fan, or a fan of the TV commercials, Super Bowl Sunday, and the weeks leading up to it, is a festive, celebratory time. So it should come as no surprise that it requires festive, celebratory food and drink to fuel the party.
As a restaurant leader, it's time to start thinking about the game day menu. Heck, the time to roll out your menu is now!
No football-watching menu is complete without a good bowl of chili. Worried about quality of your chili offering, or concerned about the involved prep that comes with a showcase chili?
Fear not. Blount offers four delicious chilis that are perfect for your Super Bowl party and the lead-up to it.
Our Angus Beef chili with beans is a traditional beef chili that everyone will love, with Angus beef, beans and select spices for some flair, this chili will certainly be a hit among your guests.
Uncle Teddy's chili is a classic chili full of chunks of beef, kidney and pinto beans, and red and green peppers. Simmered in a flavorful blend of tomatoes and spices, this chili makes for a hearty meal.
Expecting guests who are not a fan of beef? Try turkey chili with beans. Made with tasty turkey, this chili is simmered in a rich, chunky tomato sauce with pungent spices guaranteed to make your mouth water.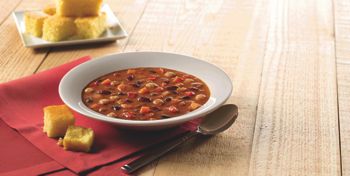 For your diet-conscious football fans, you can offer our delicious three bean chili. This party favorite has kidney beans, pinto beans, black beans, onions, corn and roasted red peppers in a rich tomato base. While it may lack meat, it does offer these popular attributes: low-fat, gluten-free, high in fiber, and vegetarian!
So if you're looking for some Super Bowl party snacks look no further. All four of these delicious and complementary chilis are delicious and bring something different to the table.
Chili is football food! Go Pats!