Blount Culinary Summit 2017: PART 1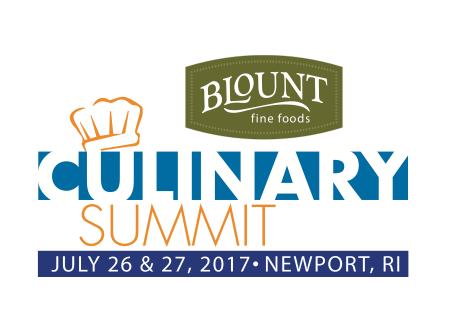 The Blount Culinary Summit is underway as attendees gather for the second day of events and presentations. Before we preview the upcoming speakers of the day why don't we recap the past events of Day 1, which began at Blount's headquarters and manufacturing facility in Fall River, MA.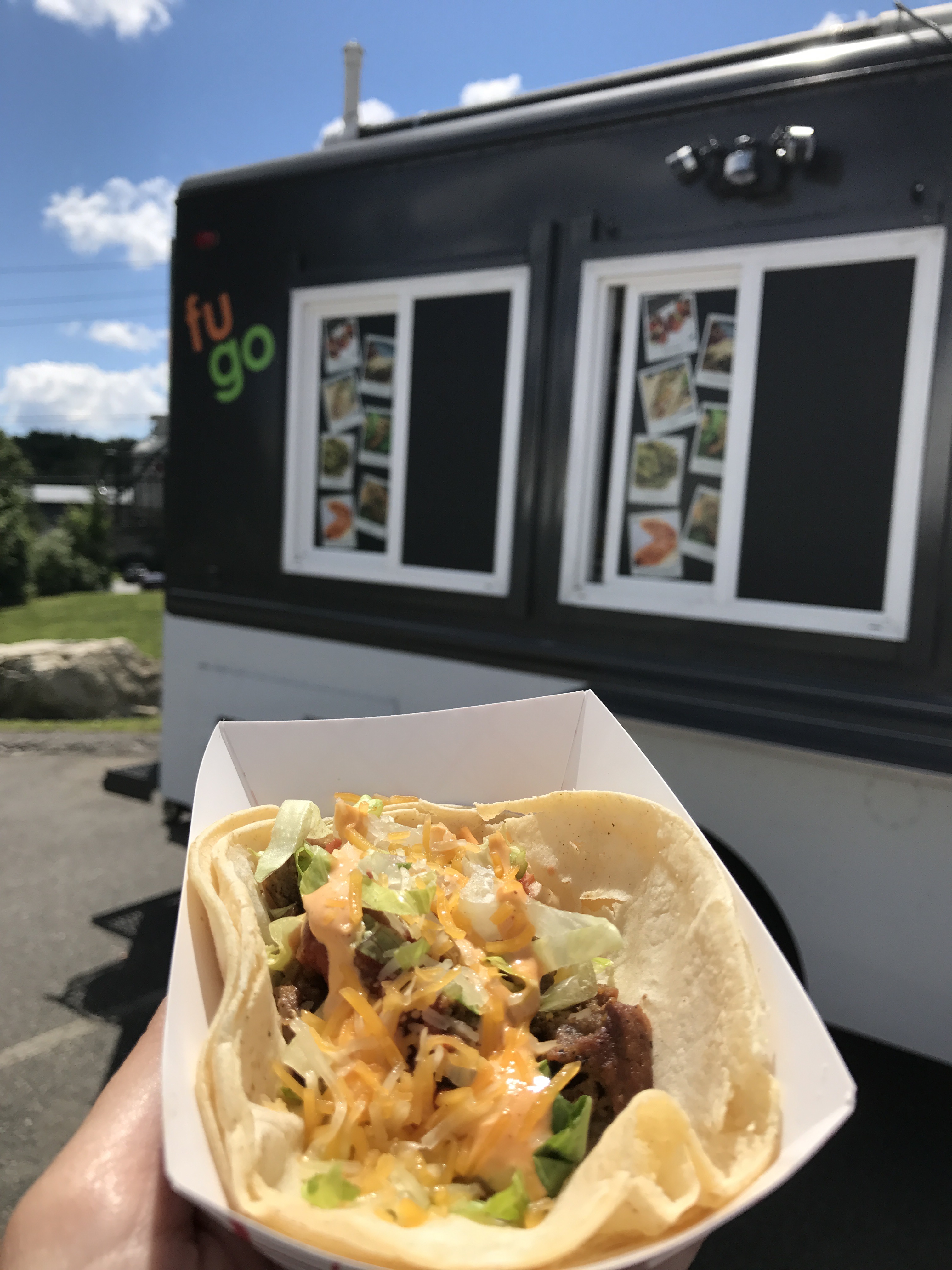 The first day of the Culinary Summit consisted of a tour of the manufacturing facilities outside of which, attendees were greeted by a flock of food trucks. Guests were able to enjoy their food underneath the welcome tent while they familiarized themselves with other attendees and team members.
Food Trucks Included:
Fugo- Asian Fusion
Haven Brothers
Dels Lemonade
Presto Strangeo- Coffee and Iced Drinks
Tryicle- Homemade ice cream sandwiches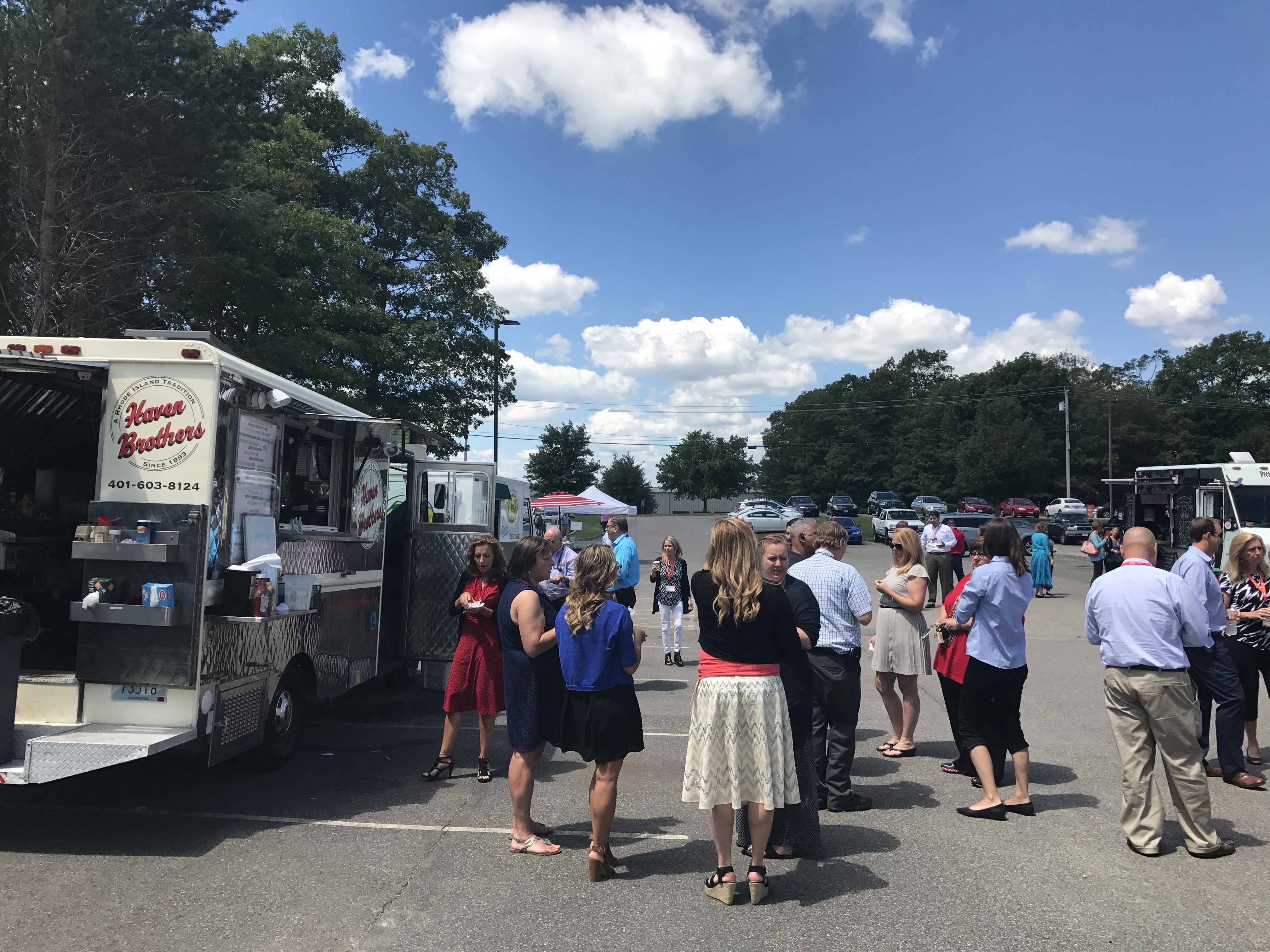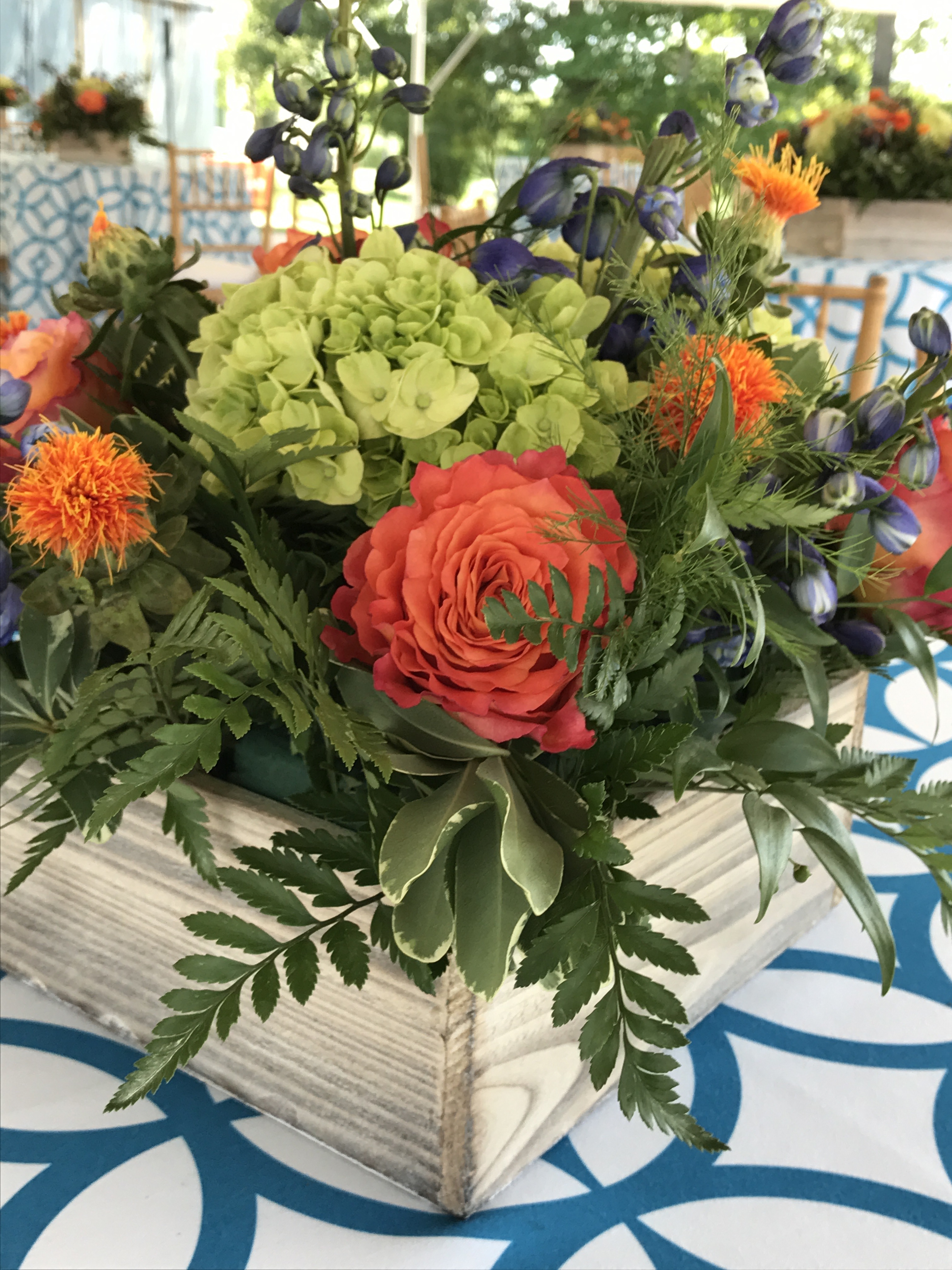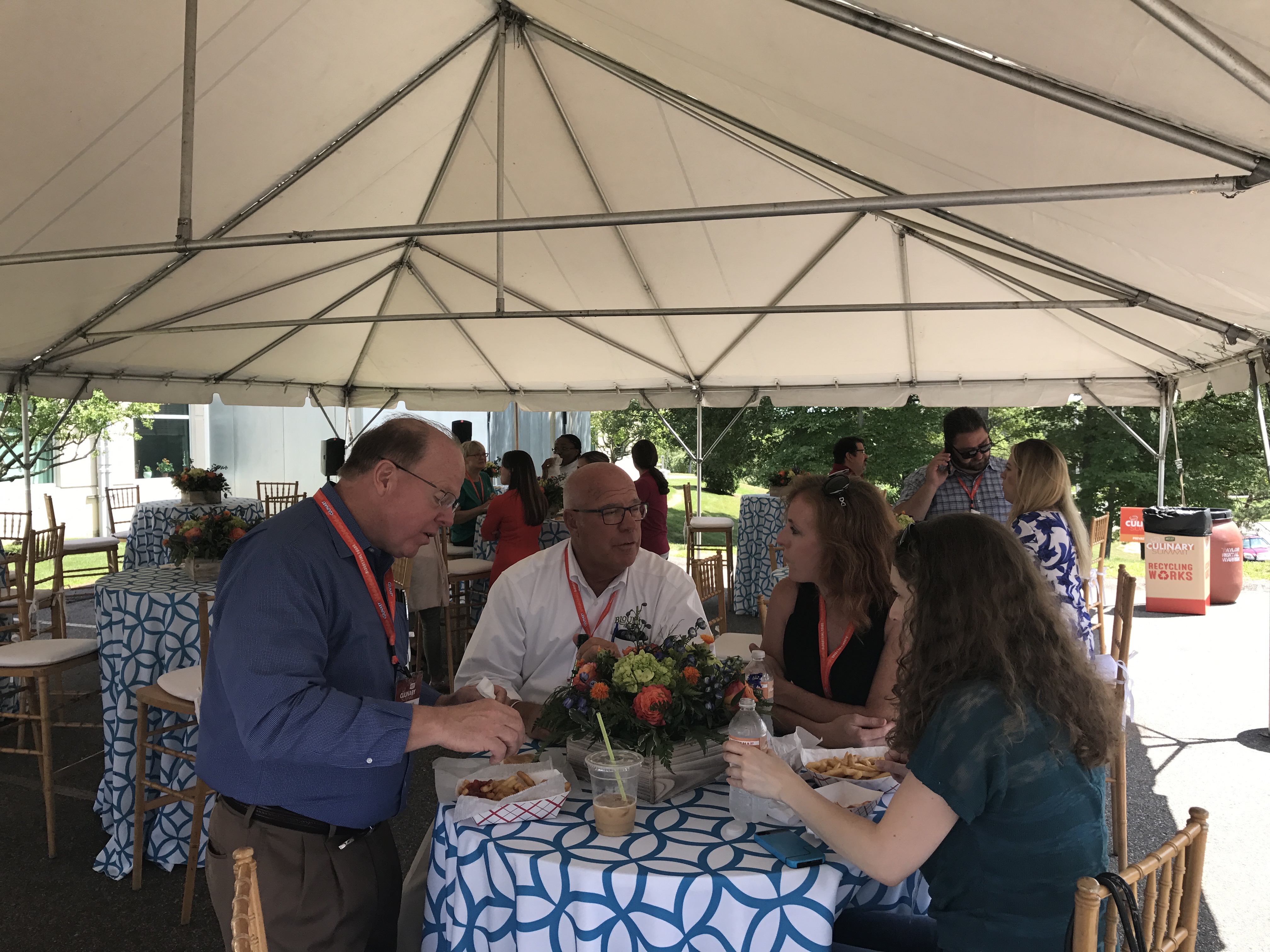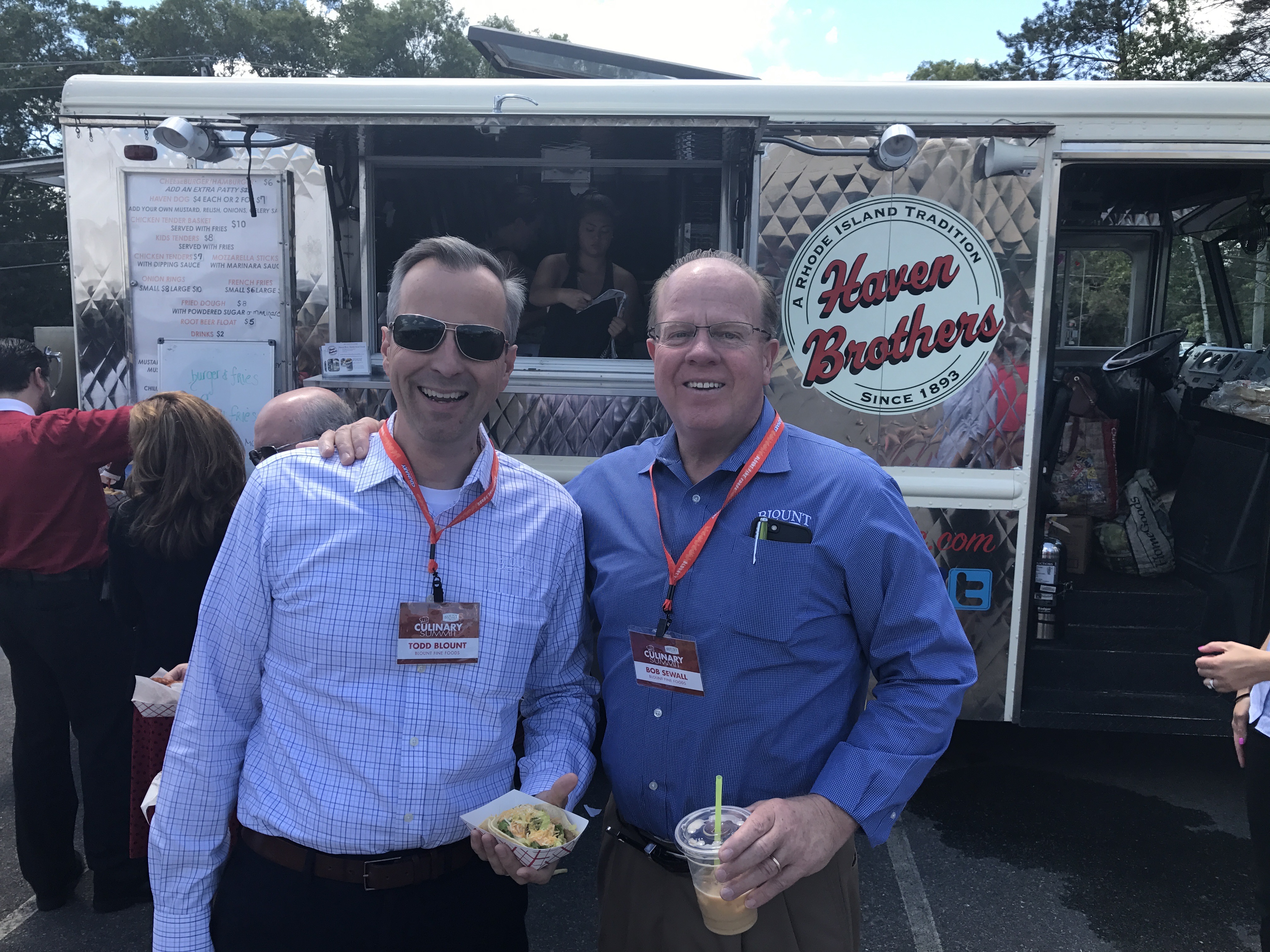 Todd Blount (Left) and Bob Sewall (Right) enjoying the tastings from all the different meals on wheels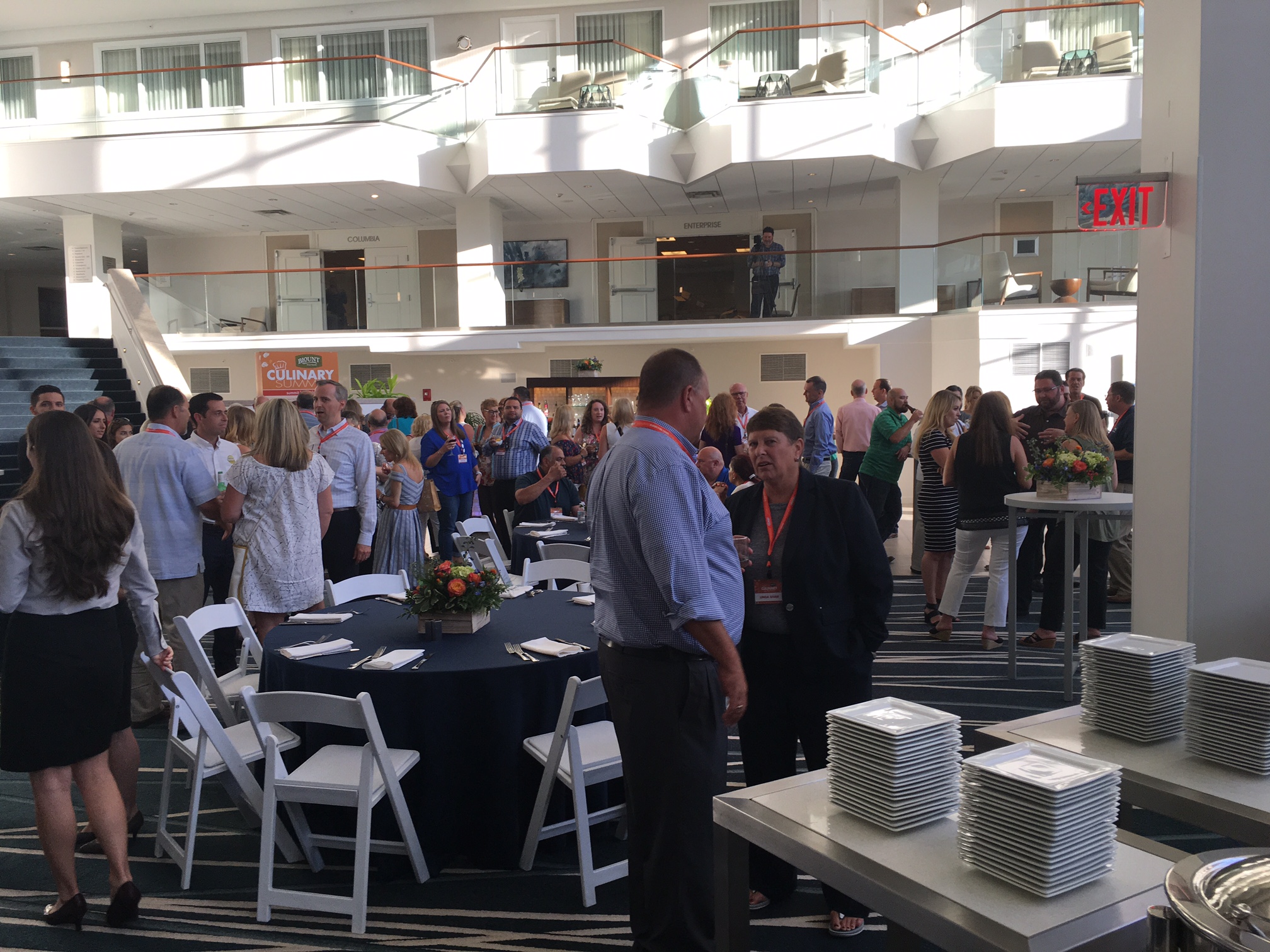 The day wrapped up with everyone heading down to The Marriot in Newport, RI for a closing dinner before they start up again today with presentations from various industry professionals. Attendees will be sharing their insights as wells as learning and exploring trends and issues that are shaping our industry now and in the future.
Who are these presenting industry professionals?
Brett Thorn – Sr. Food Editor, Nations Restaurant News
Peter Romeo – Digital Director, Restaurant Business
Joan Driggs – Editorial Director, ENSEMBLEIQ Progressive Grocer & Progessive Grocer Independent, Retail Leader
William Bigelow – VP of R+D/Business Development, Blount Fine Foods
Chris Warsow – Executive Chef, Bell Flavors
Steven Petusevsky – Chef/Culinary Innovator/Author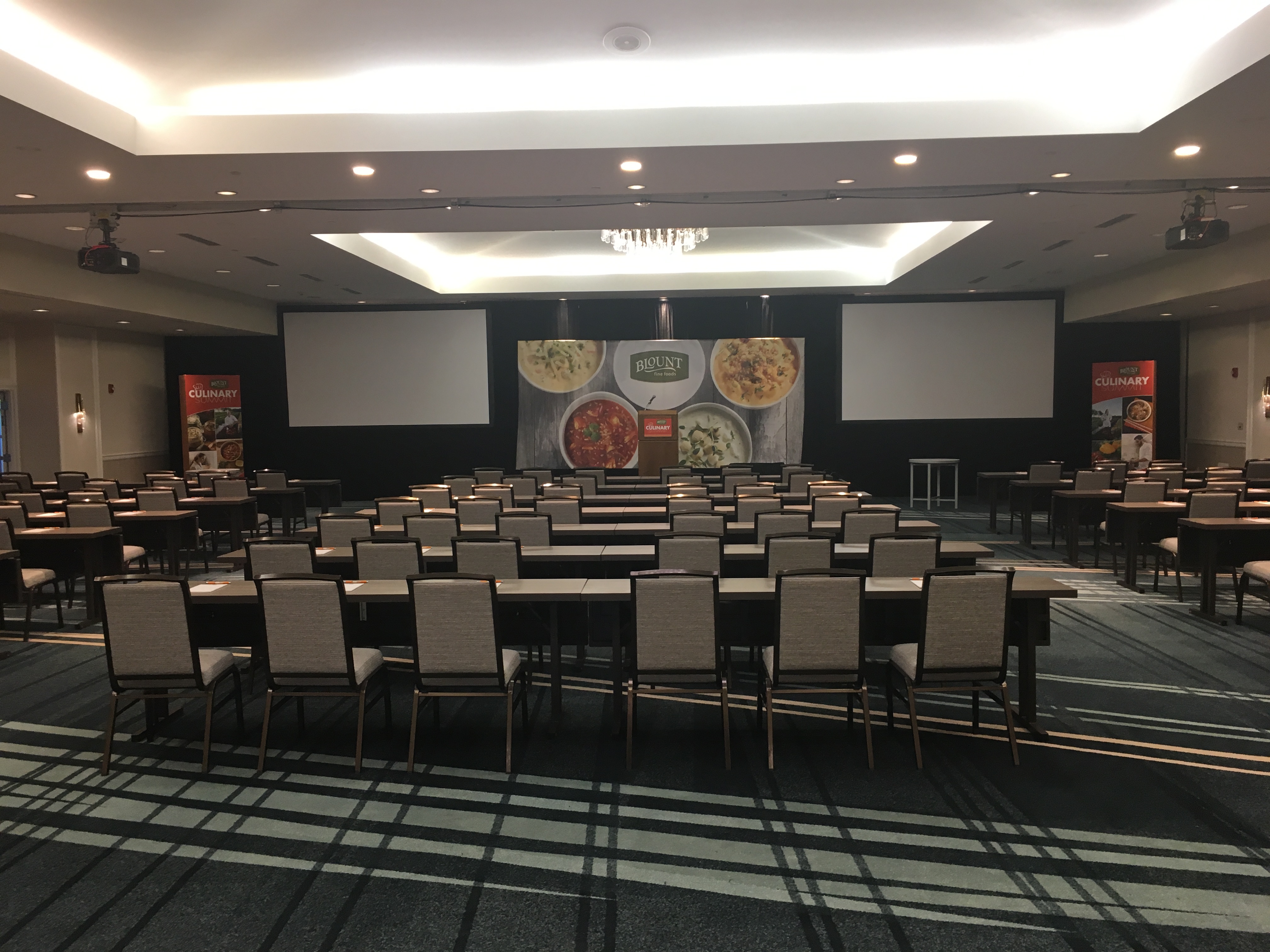 Stay tuned with more information on the topics being covered in today's presentations along with the key insights and trends being discussed. Day 2 of the Blount Culinary Summit is officially underway!