Blount Culinary Summit -- what's it all about?
Save the Date for July 26 & 27 in Newport, RI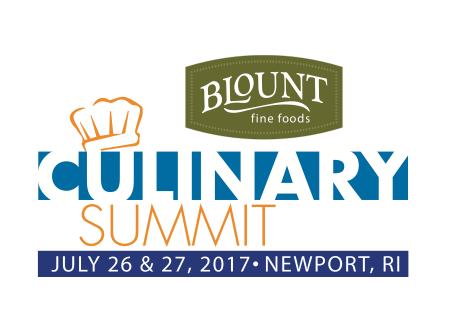 The Blount Culinary Summit brings together more than 100 chefs, buyers, and managers from across the food industry, as well as editors from the top trade media outlets for two days of sharing, learning and exploring trends and issues that are shaping our industry now and in the future.
Blount's leadership team carefully selects both presenters and attendees to ensure the event offers fresh perspective on emerging topics, influences and culinary behaviors.
Learn more at www.BlountCulinarySummit.com.