Blount's gourmet sides can heat up your menu
Food Newsfeed features Bob Sewall

At Blount Fine Foods, choosing the right gourmet side matters. This Blount sponsored article in FSR Magazine digs into just how strategic you can be with your sides. Apparently restaurants and other food service operators are noticing the value of using pre-made sides in different ways to offer new options on their menus.
Executive Vice President, Bob Sewall gives Food Newsfeed the inside scoop on what customers are looking for when they go out to eat.
"The point, says Bob Sewall, executive vice president of Blount Fine Foods, is that people go to restaurants to get foods they can't get anywhere else, and small changes can have a huge impact on customers' perception. Whether trying to capture the ethnic or healthy food trends or simply trying to elevate a dish, changing sides can have tremendous impact on customer experience."
However it isn't only about simply changing the menu up but rather making new and exciting combinations that a customer can't easily make at home. Blount Fine Foods supplies many different side dishes that make for fun and savory combinations. Just ask Bob!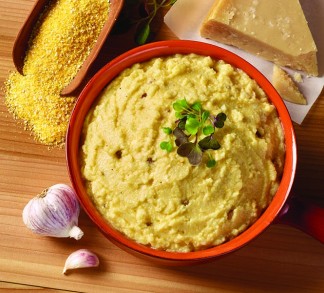 "You can take short ribs and put them on top of black truffle polenta, for example," Sewall says. "People don't have black truffles in their houses. By combining a traditional offering with unique sides, you still give your customers something they can't get anywhere else and give the dish more visual appeal."
To view the full article by Peggy Carouthers on Food Newsfeed click here.