Check out Blount's 2nd Edition of Savor Simplicity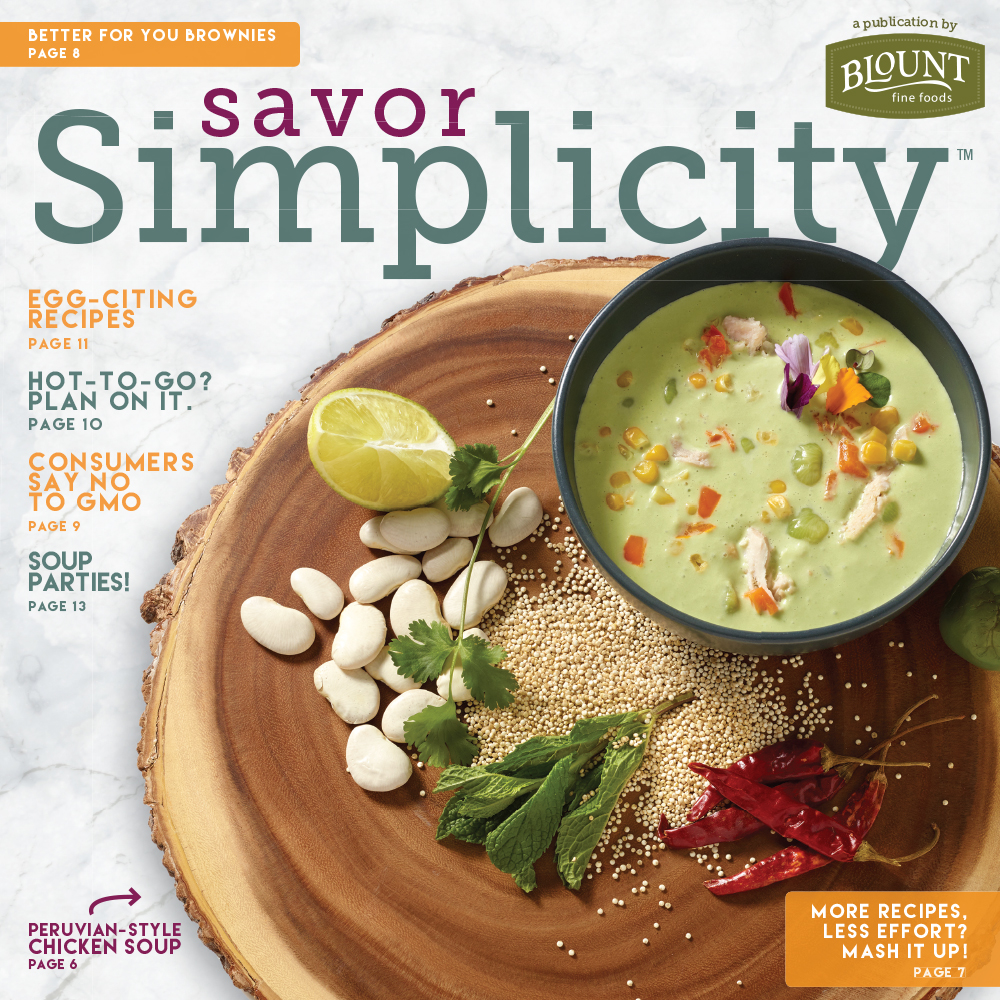 If you were one of the many who attended NRA 2017 or the IDDBA trade shows this summer then you have certainly seen or read through Blount's new edition of Savor Simplicity. This magazine is one of Blount Fine Foods hidden gems with its novel and creative recipes and a few inside scoops on what Blount is doing here at home. With Rachael Girard and Lindsey Houle creating its artful structure and David Vittorio overseeing creative content it is no wonder that this issue is just as pleasing to flip through, as it is mouth watering.
" 'Ideas with the power to help generate more sales' – That was the kind of feedback our first edition of Savor Simplicity generated. This second edition is designed to keep the ideas flowing. We have packaged up more recipes, tips, trends and insights to help you capture more sales in what is now a bona fide movement for conscious eating. To eating and profiling well."
-The Creative Team
Blount is constantly coming up with new ways to help its customers keep things fresh and turning over one week to the next. Below you'll find an excerpt from the most recent Savor Simplicity edition called 7 Days Hot-to-Go. This is just one of the many ways our culinary and creative teams are working together to ensure that the full flavor palate of Blount Fine Foods.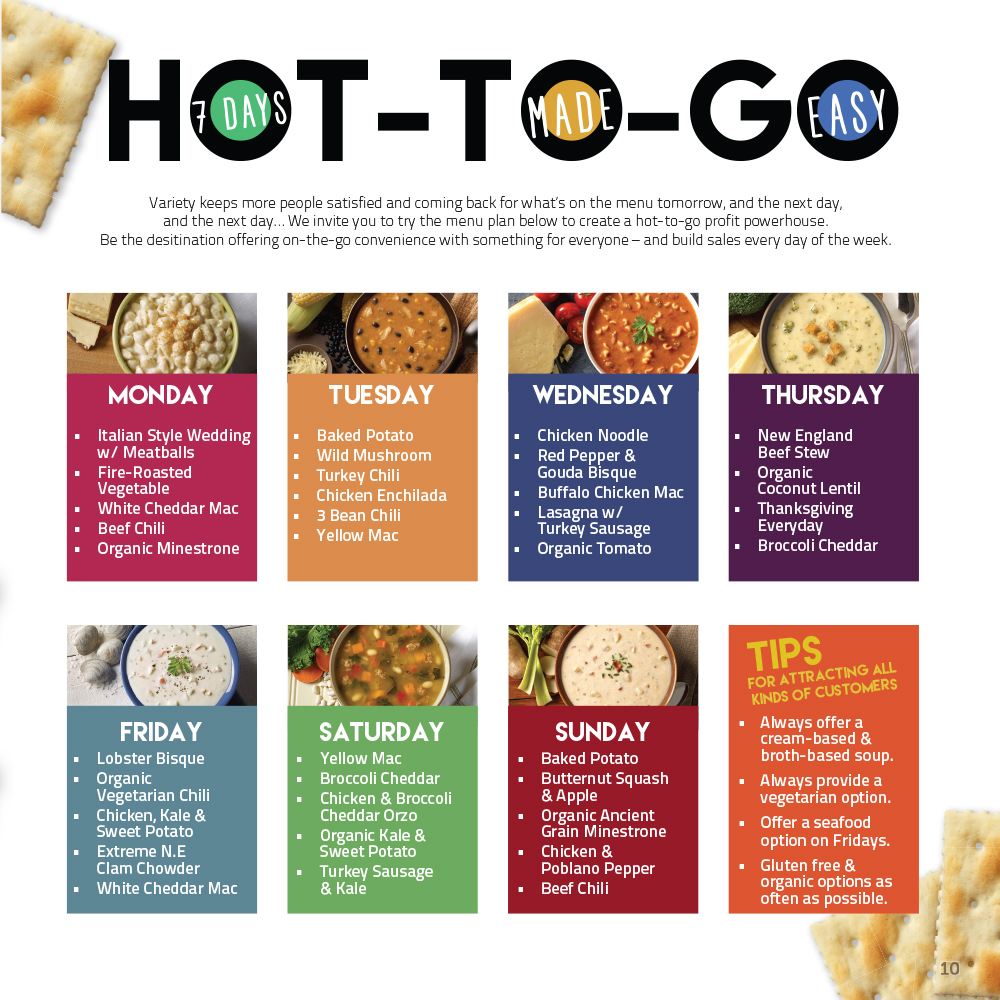 The digital version of this magazine is available here on our website, just scroll down to the bottom of your page and you will find it listed there. Be sure to check out pieces like the Clean Label Movement and the Non-GMO Project for some interesting reads!