Blount Hosts Annual Clambake and Family Day

This past Saturday, June 10th, Blount Fine Foods hosted its annual Clambake and Family Day at the Pete Sepe Pavilion in Warren, RI. Employees and their families were invited to share in the fun of Family Day; safe to say it was a great success with 630 people showing up. There was plenty of laughter to be heard as the kids were plenty occupied by the bouncy houses, playground, and face-painting booth. All the while, pavilion tables were packed full of people digging into a mouth-watering meal that was well worth the wait.
Blount's clambake tradition is one of many ways that the company draws upon its heritage and has been cooking for quite some time now. (Below: Photograph of Blount's 1958 Clambake)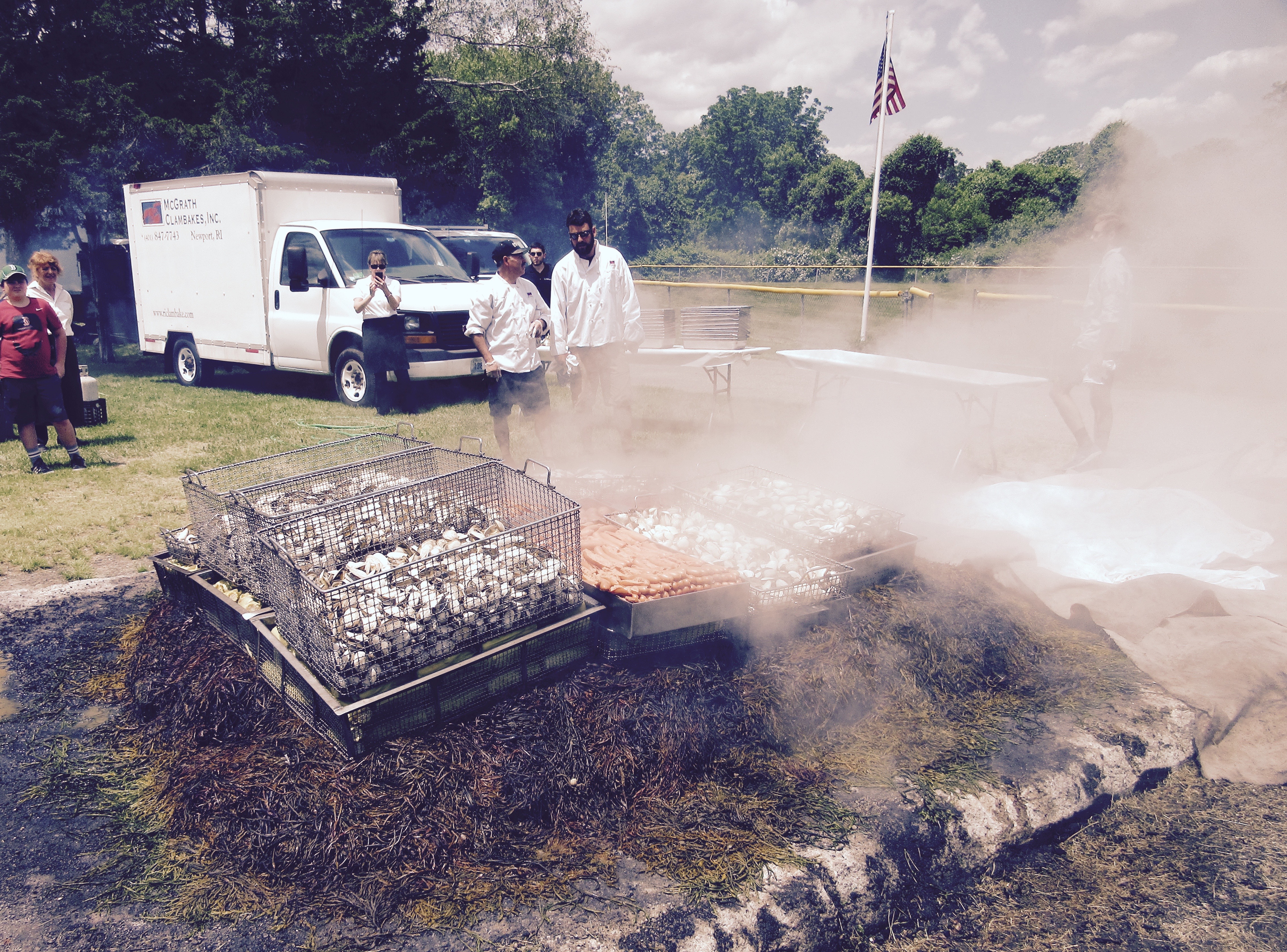 The clambake itself is a coastal tradition of Native American origin that dates back over 2,000 years ago! The indigenous practice of preparing this meal involved cooking clams, other available seafood, and vegetables over a fire in a container with seaweed and seawater. This container is then covered in order to keep the heat inside and cook its contents.
While the traditional beach setting may have been missing it didn't stop the Blount Team from attaining plenty of seaweed and cooking a marvelous feast. With the enjoyment of seeing the community relaxing and appreciating their time together for such a great meal it is no wonder why such a tradition has withstood the test of time.
Blount Fine Foods encourages you to visit our Facebook page (linked at the bottom right of your screen) to view more smiles in action from this wonderful weekend.