Congratulations, Mike Backus, winner of a 2016 Providence Business News "40 Under Forty" award
This is second year in a row that a Blount leader has received this award.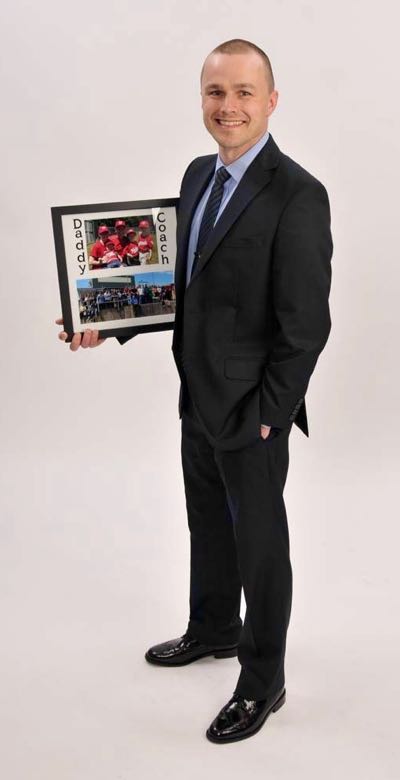 Mike Backus is the General Manager of Blount Fine Foods' waterfront chowder manufacturing facility in Warren. He transferred to that position from the company's Fall River headquarters when company CEO Todd Blount challenged him to renovate and modernize the facility, which is where Todd's grandfather started the company in 1946.
Mike has distinguished himself not only professionally, turning the Warren plant into a highly-efficient, state-of-the-art facility providing 75 jobs, but also in the community, where his commitment to coaching the Swansea Little League and the Swansea Somerset Youth Soccer League has shown Mike to be a man of great character and principle.
As part of the PBN's coverage of the winners, the paper sat down to talk to Mike about his career and advice he would share about his success. Here is an excerpt from that interview:
PBN: Where do you see yourself professionally in 10 years?
MB: The chief operating officer or CEO of a manufacturing company. Also, to serve as an executive coach and to continue volunteering in my hometown.
PBN: What's the best career advice you've received?
MB: My first manager, Leo Sirois, emphasized the importance of lifelong learning and personal development. He advised me to never settle and to keep striving. By following this advice, my career has grown well beyond what I envisioned.
PBN: What advice would you give your 22-year-old self?
MB: Be approachable, listen well and encourage collaboration.
PBN: What's the last book that you read and what quote can you remember from it?
MB: "Leaders Eat Last" by Simon Sinek. "As leaders, it is our sole responsibility to protect our people and, in turn, our people will protect each other and advance the organization together."
Photo courtesy of Providence Business News.