For the Gen Xers at the Table
We know that when customers of generation X step up to the plate they are looking to spend their money wisely on quality food. Making up about 20% of the population and restaurant dollars this population of customers is just as much a key to your business's success as the others. Provide them with the premium quality that they crave and you will have another repeat customer base in no time.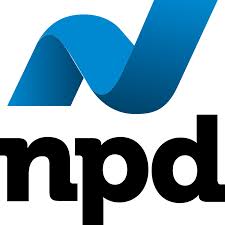 Gen Xers are likely to have dual household incomes and will be just as likely to walk through your restaurant's doors as millennials and boomers. According to The NPD Group, a leading global information company, Gen Xers can take the limelight as an important customer base for restaurants. Generation X, ages 36 to 52, represents 23 percent of all restaurant visits, while Boomers and Millennials represent 26 and 25 percent of visits, according to a recent foodservice study published by NPD Group.
Blount's mission to provide only the highest quality soups, sides and entrees has never changed which is you can count on our savory options to please any and all generations that walk through your door. Allow us to help you reel in the potential of this often overlooked customer base.
To gain more market insights into the demographics of Today's shopper and to view the study performed by The NPD Group click here.