Media Coverage: "Go for the gusto"
Retailers could add life to an insipid soup sector by offering store brands that are unique, flavorful and healthful.

A recent story in Progressive Grocer written by Rich Mitchell took a look at Mintel's unexcited outlook on the retail soup market in the US. But while condensed soup is not expected to do much to excite U.S. consumers in the next five years, the fresh, refrigerated soup category is expected to continue to be a very strong performer.
Driving that performance, we believe is the delicious, wholesome soup we make here at Blount Fine Foods, as well as the exciting and intriguing recipes we are developing in our kitchens.
Said Mitchell's article:
The languid soup sector is in need of revitalization. Category revenues, which totaled an estimated $6.8 billion in 2016, are forecast to grow by just 0.8 percent by 2021, states Mintel, a global market research firm, in its June "Soup — US" report.
Dragging down the market is the poor performance of ready-to-serve wet and condensed soups, which have undergone a sales decline over the last year, Mintel notes.
Despite an overall gloomy sales scenario, there are signs of improvement. Sales of broth and refrigerated and frozen soups are rising. Mintel reports that the majority of refrigerated soup revenues are from private label selections, and the category has low brand loyalty.
A continual launch of new soup options also is likely to trigger greater activity, notes Euromonitor International Inc., a London-based market research firm, in its December 2015 "Soup in the US" report.
Under the section heading "Target the young," Mitchell turns to our own Bob Sewall, an often-quoted expert on trends in the soup and prepared foods category, for insight: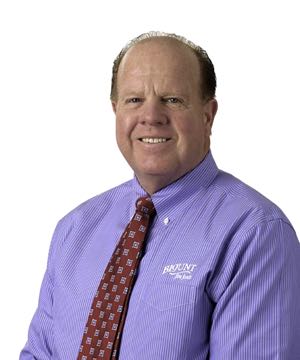 "The soup category is very much about clean labels and healthy ingredients," agrees Bob Sewall, executive vice president of sales and marketing for Blount Fine Foods Corp., a Fall River, Mass.-based soup supplier. "A big focus for attracting millennials and baby boomers is having simple ingredients."
While retailers also could prosper by forging strategic partnerships with key soup suppliers, they need to first develop mission statements that list the types of consumers they want to attract, and then define the flavors, packages sizes and price points that will appeal to the segments, Sewall says.
Click here to see the full story.