Meet Blount's Leadership Team
Blount Fine Foods is a true entrepreneurial enterprise, fueled by a youthful, but serious culture of innovation and collaboration. Here are a few of the leaders that make Blount great.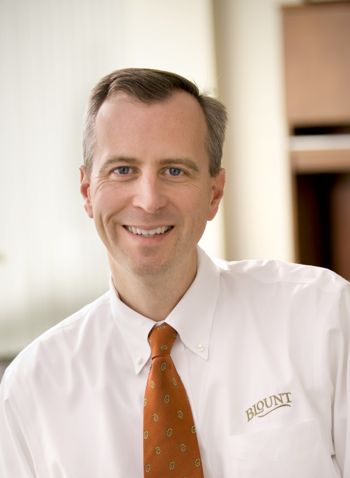 Todd Blount, President
Todd Blount took over the company in 2000, at age 32, from his father, Ted. Since that time, Todd has completely reinvented Blount Fine Foods.

When he took over, he inherited a 19th century production facility originally retrofitted in the 1940's for clam processing. At that time, the company was a major processor of clams for the foodservice industry. Products, while appreciated for their quality, had become largely viewed as commodity ingredients and Blount's soup business was still just a sliver of overall revenues.

Since that time, Blount has grown and transformed itself into a manufacturer and marketer of high quality, handmade gourmet soups and sides sold to consumers, restaurants and foodservice institutions under dozens of different brands.

Blount has improved efficiency, diversified the product offering and expanded Blount's sales footprint across the country. To accomplish this, Todd has rebuilt the business on a model of customer collaboration and innovation.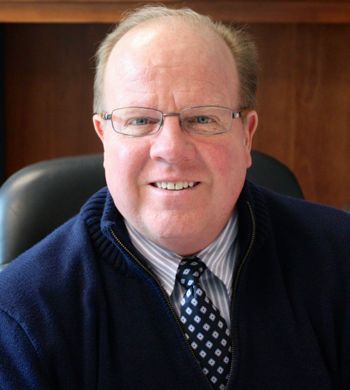 Bob Sewall, EVP, Sales & Marketing

Bob Sewall is a 30 year food industry veteran who has been at the sales helm at Blount for the last 19 years. He is responsible for growing both overall sales, and expanding markets and product categories the company does business in. As a key member of the management team, Bob has helped Blount transition from a seafood to a fine foods company that is best known for soups and side dishes for retail and foodservice. Blount has enjoyed strong growth under Bob's tenure, tripling sales and expanding distribution nationally.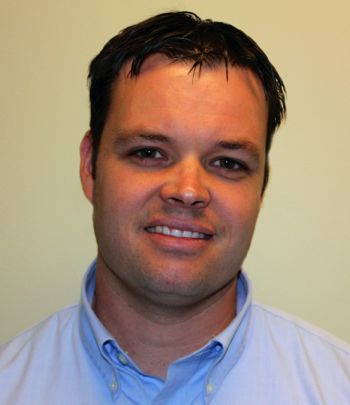 William Bigelow, VP, Research & Business Development

William Bigelow is the "business" half of Blount's award winning R&D leadership team, but he's also a "food guy" through and through.

William began his career at Del's Lemonade, a beloved New England brand, where he worked on the development of Del's Hard Lemonade, one of the early entrants into that space. He also spent time in R&D consulting working on product development for a host of brands.

William joined Blount in 2002 to standardize recipe development and ramp-up R&D. In 2005, he was promoted to director of R&D and began to develop and formalize Blount's R&D team and processes. In his current role, he has also added M&A to his duties, including the acquisition of NECO Foods and Cape Cod Chowder Co.

William holds a B.S. in nutrition from the University of Connecticut and an M.S. in food science from the University of Rhode Island. He lives in Tiverton, Rhode Island with his wife Sarah and their two daughters.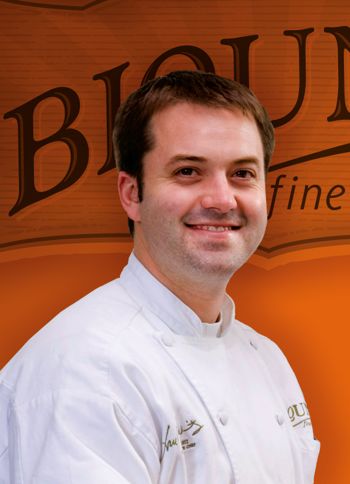 Jeff Wirtz, Corporate Executive Chef

As the "chef" half of the R&D leadership, Jeff Wirtz has been creating gourmet soups and sides for Blount Fine Foods since 2003 and has been the source of scores of new products.

Jeff brings imagination, culinary skills and passion to the Blount kitchen. He fuses traditional flavors and textures to create foods that are deeply satisfying and simply delicious.

Jeff believes Clean and Simple and living well go hand in hand.

As Blount's chief recipe architect, Jeff has made his mark refining old favorites, exploring new taste trends and ensuring that his customers (and their customers) have the chance to eat well.

Jeff is a graduate of the prestigious Johnson & Wales University culinary program. He lives in Cranston, Rhode Island with his wife Heather and their three young sons.