RELEASE: BLOUNT INTRODUCES HATCH CHILE MAC & CHEESE FOR FOODSERVICE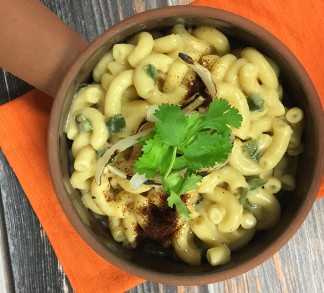 Fall River, Mass – Blount Fine Foods, a leading manufacturer of premium, handcrafted soups, entrées, sauces and side dishes for retail and foodservice, and the market leader in fresh retail soups, has added Hatch Chile Mac & Cheese to its side dish lineup. It is available to ship immediately.

Blount's Hatch Chile Mac & Cheese has a peppered flavor that can be described as slightly pungent, similar to garlic or onion, with a subtly spicy and smoky taste. Paired with a creamy white cheddar and parmesan makes this a unique side dish that consumers will crave.
The new side ships refrigerated or frozen in cases of four, 4-pound bags.
For more information, visit Hatch Chile Mac & Cheese