Seasonal Product Preview: Organic Savory Harvest Bisque
Temps up here in the Northeast are still warm, and there is no end in sight to the most significant drought this region of the country has seen in decades. But something happened in the weather forecast that would remind folks in any region and any climate that not only is the season bracing to change, but on the heels of the change of seasons is the U.S. holiday season. That "something" is a significant drop in dew point.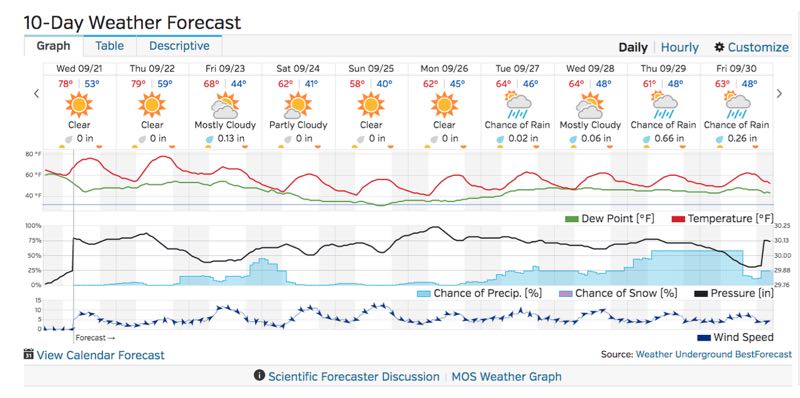 Yes, the air is drier, which means a few different things can happen. It is more comfortable to be outside for people of all ages and all levels of health, and that is never a bad thing. And when the air turns drier at this time of year, it also means the days cool down a little faster as evening descends. And this coming Thursday, the Earth's northern hemisphere will reach the midpoint in its six-month journey away from the sun.
With the sun around less and less, causing increasingly cooler days and nights, and the lower dew point allowing the warmth of the day to dissipate more quickly, things get tough for our friends The Trees.
In the coming weeks, many trees will react to the stress of this season by preparing for their long winter's nap. We will know it is happening when they turn their leaves from green to brilliant hues of red, yellow and orange. Then, just like a teenager does, the trees will drop their leaves all over the place for someone else to pick up.
What does this all mean? It means Autumn is upon us! So too is many people's favorite time of year from a culinary perspective. In fact, Native American's first referred to tonight's full moon as the Harvest Moon, which for millennia has been celebrated with bountiful feasts in the days and weeks that follow its arrival.
So, what's the point of all this talk of cooler weather, bright colors and culinary feasts? Only that it is time to take a look at a Blount soup that fully represents all that is wonderful about this time of year: Blount Organic Savory Harvest Bisque.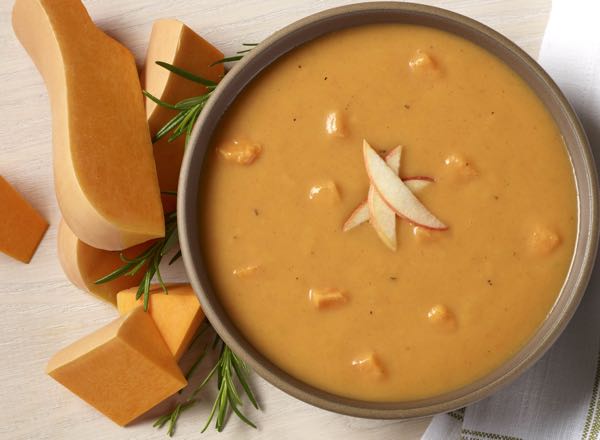 Developed by the Culinary Team at Blount Fine Foods and introduced just a few years ago, Blount Organic Savory Harvest Bisque was an almost instant hit with consumers and premium prepared foods buyers. It is not our best-selling soup, but it is hard to remember a new flavor that became a favorite as fast as this one did.
So what's a bisque, and why is this one so special? According to the 'ol Interweb, a bisque is a category of creamy soups made from roasted and puréed fruits, vegetables (there is another category of bisques, and we rock that one as well, but it is another story for another season).
Seriously, if you've not tried it, you must do so. It will delight at least four of your senses (this soup is mute, so it won't do much for your sense of hearing, though it also won't offend it). The blended aroma ginger, nutmeg and cinnamon will also romance anyone nearby. Imagine it as one of the opening courses of your holiday meal. It will make you a star!
So, buyers of premium prepared foods and fresh soup, consider yourselves on notice: you sure better have Blount Organic Savory Harvest Bisque on your radar and on your shelves very soon.