Soups that crossed the Sea

Yesterday we took time to recognize the meeting of two exceptional worlds and today we continue to celebrate the beginnings of the society we now live in. Christopher Columbus may not have discovered a "new" world when he arrived here in 1492, but he did discover something wonderful: our world! So this three-day weekend we celebrated this discovery with three delicious recipes.
Our version of this celebration is to suggest three wonderful Italian soup recipes that are always favorites with customers and diners: Minestrone, Tuscan Bean, and Pasta e Fagioli (or Pasta Fa-zool if you are from the neighborhood this writer is).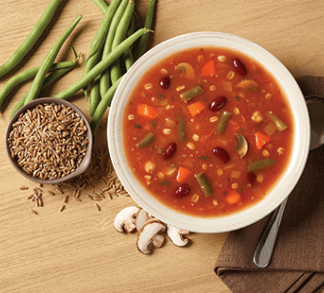 Minestrone – This hearty Italian soup features penne pasta and tangy tomatoes simmered with beans and select vegetables, all seasoned to perfection. Minestrone Soup from Blount is dairy-free and low fat. It is also available at part of the Blount Organic lineup of soups and can be ordered for foodservice or retail. Click here for more info on Blount Minestrone Soup.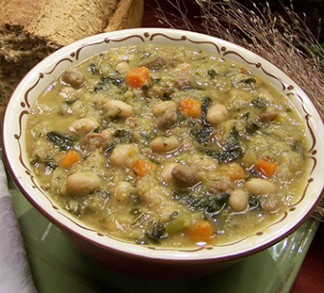 Tuscan-Style White Bean & Sausage Soup – This Italian favorite combines spicy sausage, leafy kale and Great Northern beans in a rich stock thickened with whole grain corn meal. This soup is gluten-free and high fiber. Click here for more info on Blount Tuscan-Style White Bean & Sausage Soup.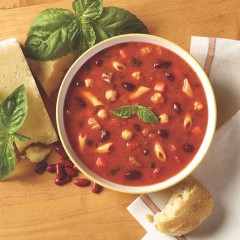 Pasta e Fagioli – With roots as a "peasant food," brought to America by Italian immigrants around the turn of the last century, this hearty classic combines white and kidney beans with tender pasta in a spicy tomato base finished with a hint of Romano cheese. Click here for more info on Blount Pasta e Fagioli soup.