Standing Out in the Changing Convenience Store Landscape
The convenience store market is evolving and for the better as more and more brands focus on a one-stop shopping experience. Centered on a few key service areas, this experience truly provides the convenience that the customer is hoping for. Brands like Quick Chek, a market leader for one-stop shopping in the New York/NJ area, have raised the bar with fresh, top quality foods to make this shopping experience feel much more sincere. Blount Fine Foods realizes that the convenience store market is one of the final frontiers in offering premium soups and sides and we are well equipped to explore it a bit further.
Blount Fine Foods provides premium quality soups, sides and entrees from only the freshest ingredients and packages them so they are ready to heat and serve with ease. This may help explain our focus on the convenience store market and brands just like Quick Chek that take food seriously and want it fresh and ready to eat for their customers.

Before establishing themselves as a successful convenience store franchise, Quick Chek delivered milk and dairy products throughout central New Jersey providing the convenience of bringing a product right to your door.
Since then Quick Chek opened its first store in 1967 to make community shopping even more convenient and has continued to do this by opening almost 150 stores in New York and New Jersey. By serving fresh, hot and ready soups to go and sandwiches they have shown the customers just how seriously they take food service.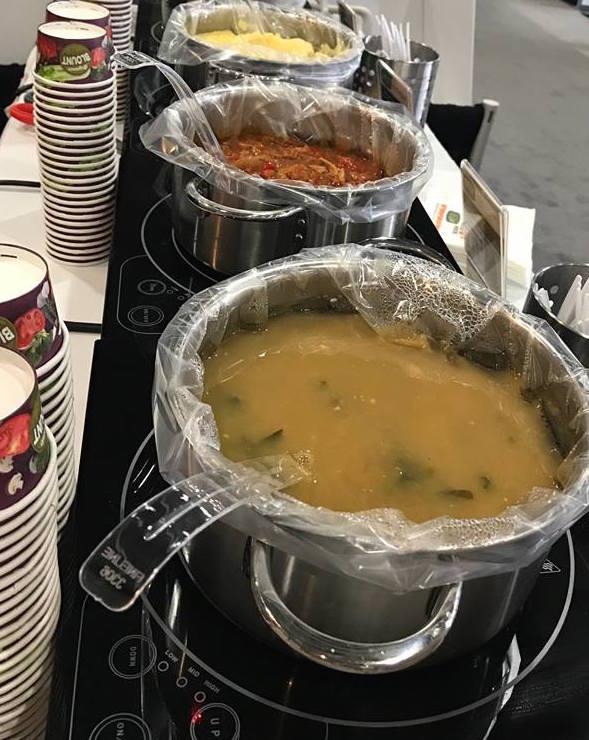 Quick Chek categorizes their store locations by how many soup varieties they have waiting hot and ready. A testament to the connection they have with their customer.
Blount and Quick Chek's values mesh together so seamlessly that it is only natural we see the significance of providing wholesome, quick and easy options together. A reliable one-stop shopping experience with quality retail products and fresh, delicious meal options is the perfect market for Blount's premium, handcrafted soups, entrées, sauces and side dishes. As the convenience store industry evolves and innovative brands like Quick Chek saturate the market the demand for top-notch meals will rise with it and there you will find Blount Fine Foods supplying only the most premium products.