#TBT – Soup's Early Days at Blount Fine Foods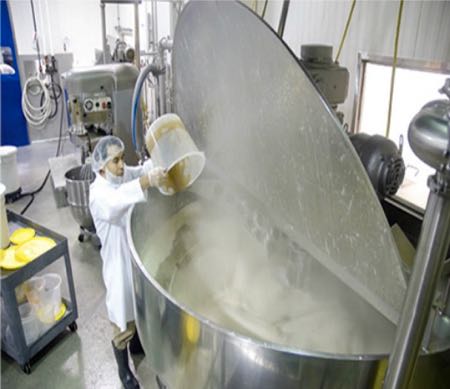 By the 1990s, restaurants no longer had the time or the stove space to dedicate to soup making. If they had proven recipes, however, there was no reason that Blount could not make the soup for them.
But it took a lot of pavement pounding to figure that out, and the man who did it was Bob Sewall. He earned a degree from Providence College, but it was in the restaurant management and food sales industries that Sewall acquired the experience that Blount badly needed. He joined a company in May 1994. When Todd came on full-time on full-time a month later he wanted Sewall on his team.
Necessity dictated, however, that Sewall spend most of his time coming up under John Durkin, selling stuffed clams, IQF bags of clams, and frozen clam broth.
But during the day-to-day with customers, Sewall always turned the conversation to soup, and slowly he obtained the business and recipes upon which the line was built. In some respects, Sewall acknowledged, his job was the easier of the two. He would take an order, make a promise, "and Todd would figure out how to get it done." One of the first restaurants to give Blount its business was the Chart House chain, and the team in Warren worked overtime to please. With no real culinary experience, Todd recalled, "we made about 40 versions to get one to be like the customer wanted."