Team Blount To Represent at "Flavorology;" NRA This Weekend. Good Luck!
The arrival of the National Restaurant Association's 2017 show brings to Chicago culinary professionals from across the country; as well as flavors and aromas the uninitiated might never have imagined.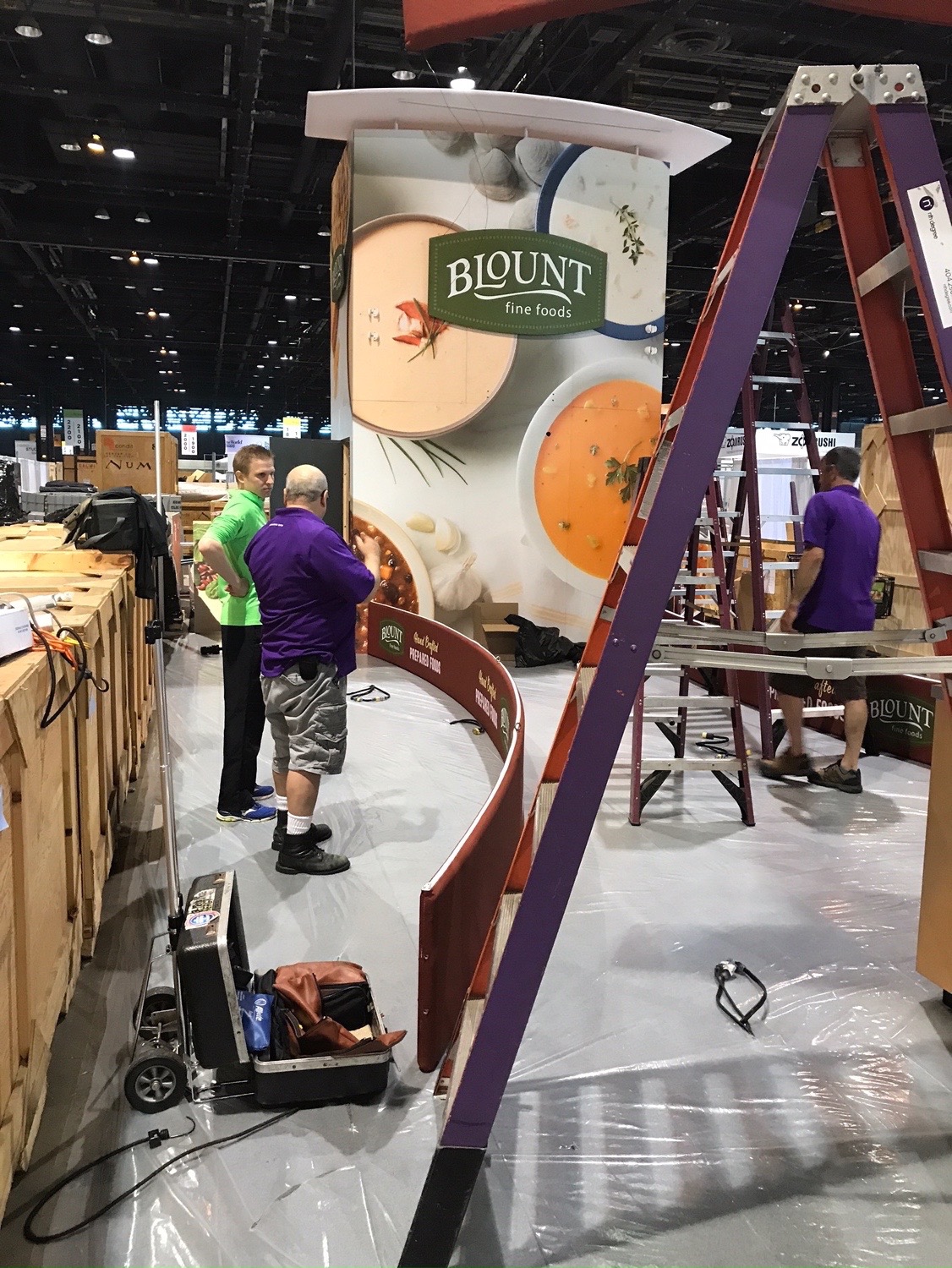 Before NRA 2017 can open, a sea of trade show booths needs to come together, and you better believe the Blount Fine Foods booth, which is #1831, will be making waves. While the show begins to take form, McCormick Place, the largest convention center in North America comes alive with plenty of impressive events taking the spotlight.
Today, we would like to focus on one in particular: Bell Flavors' annual "Flavorology" event and competition.
Blount Corporate Executive Chef Jeff Wirtz, will be accompanied by fellow Blount chefs Benjamin Murray and Thomas Gervasi, as the trio will be crafting some unique flavors with an array of novel ingredients supplied for the competition. They wont be alone either, this event is an assembly of Bell's R&D, Application Specialists and other industry chefs.
We wish our team GOOD LUCK as they face off against other talented Chefs in CheFusion, an "Iron Chef" type competition where each team prepares and presents their own original cuisines.
Want to see for yourself?
From 5pm to 8pm, Flavorology will be taking place at the Chopping Block in the Merchandise Mart located at the corner of Wells and Kinzie. You will be sure to find the place if you just follow the ringing sounds of pots and pans and the delicious smells the innovative dishes these chefs will be creating.
And Stick Around…
You can stop by the Blount Fine Foods booth #1831 and experience many other savory tastes this culinary team has created. From zesty soups to hearty entrees you may just find the meal you've been looking to prepare and share with your customers, friends, or perhaps just for yourself.
Once again we wish Jeff, Benny, and Thomas good luck at Flavorology!