The Power Of Organic
The simple fact that 'organic' is a label that is earned through healthier agricultural practices should be enough of a sign to tell consumers it is the right choice when browsing the grocery store aisles. With higher levels of nutrients and the absence of any growth hormones or pesticides organic products stand above other products in terms of quality and care. Consumers believe that the "certified organic" stamp of approval will provide not only better quality but also a more wholesome taste. Customers will certainly remember and develop a high level of trust with foodservice operators that care about what they serve their customers.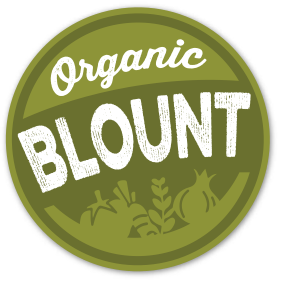 According to the Organic Trade Association, U.S. organic industry sales totaled $43.3 billion in 2015. These record sales jumped 11 percent from 2014's record level. Organic sales also outpaced the overall food market's growth rate of 3 percent. With forecasted compound annual growth rates in the mid-teens that is the power for certain.
Take It From Blount…literally
If you're looking to take advantage of the large and growing demand, Blount's line of certified organic soups and side dishes provides consumers with the organic recipes and convenience they want. On the retail side, Blount offers USDA organic certification and easy heat-and-serve preparation. On the foodservice side, our frozen and refrigerated foods are ready to heat as well – cutting prep time down dramatically, while putting enticing recipes on the menu that taste fresh from the kitchen.
The power of organic doesn't just stop at quality either. Organic has become a culture that fuels not only healthy eating but also a more responsible way of living. If there is one thing that goes hand in hand with producing organic product it is sustainability. By reducing emissions by 300,000 lbs. in 2015 and with ecofriendly business practices that focus on conserving energy through out their plants Blount puts more than just soup into these packages.
Today, consumers are gaining more and more visibility into the processes through which they get their food and they will do their homework to make sure you are on top of your game. Both cooks and customers will always value organic foods over any other simply because of the care that goes into cultivating the ingredients as well as the impactful business policies that affect the environment in which it comes from.