There Is Always Time For Mac & Cheese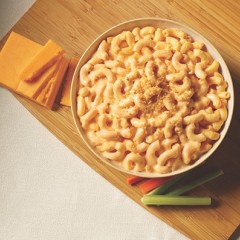 There are a few American classics out there that are guaranteed to get stomachs talking or to serve as your comfort food for the night but we would like to focus on one in particular. Mac & Cheese is not so dissimilar from the iconic peanut butter & jelly sandwich for popularity; it is easy to make, will make any face smile and with rich, creamy flavors is sure to leave customers fully satiated.
So you know there's plenty of sales potential here – and not just for kids. Americans of all ages love the dish. But why stop with plain Mac & Cheese? This is not to say plain mac isn't satisfying stomachs all around the country but perhaps you want to spice up your menu to better catch the customer's eye. We know you can sell more by offering a whole menu of choices that use premium ingredients and new flavor combinations to take this perennial favorite to a whole new level.
These tasty Mac & Cheese varieties offer flavors that your customers will enjoy so much they'll be asking for seconds: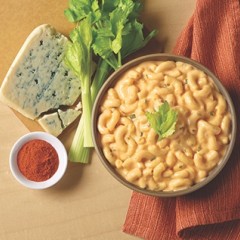 Buffalo
Cayenne pepper sauce blended with our signature Mac & Cheese with a touch of tangy blue cheese flavor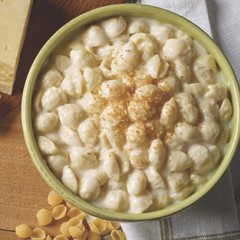 White Cheddar
A grown-up version of the ultimate comfort food, made with shell pasta and decadent, creamy white cheddar cheese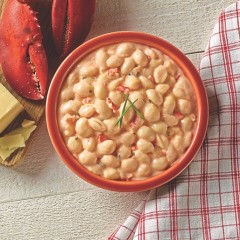 Lobster
Creamy decadence taken to the next level; this mac has tender shell pasta, lobster tail and claw meat, and just the right amount of cheese.
What's more, retail consumers and foodservice businesses alike can start with our recipes and easily add their own ingredients for entrées or side dishes that are a snap to prepare. Blount Mac & Cheese never gets old; in fact it is only gaining momentum due to its versatility as a gourmet dish.