Warm Up in Newport, RI
Taking soup-to-go to the Newport Winter Festival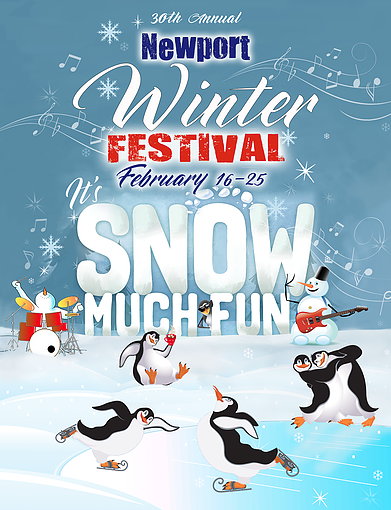 Winter has a tight grip on New England this year and this may make it difficult to get out for some fun. Newport Winter Festival is an annual event that helps warm the spirits of many New Englanders. Though we do know what will keep festivalgoers even warmer…some hot soup!
Bring a thermos of hot, rich and creamy clam chowder with you this February, 2018 to the 30th annual Newport Winter Festival, which has been called the "largest winter extravaganza" in all of New England. This year, the Newport Winter Festival will take place from February 16-25th, and will feature over 150 events.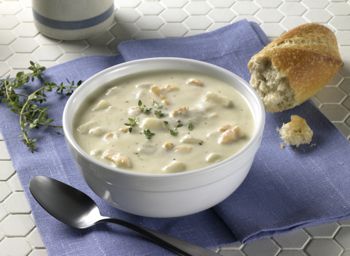 As in years past, the 2018 Newport Winter Festival promises to be a fantastic way to pass the time during these cold, blustery winter months. With featured events like a Chili Cook-Off, horseback riding on the beach, an ice bar, and fun concerts by acts like a Jimmy Buffett tribute band, what else do you need?...besides something warm in your belly of course.
We encourage you to visit the Newport Winter Festival Calendar and enjoy as many events as possible, but here are some events that you really shouldn't miss!
Feb 16: Enjoy this year's signature cocktail at Pineapples on the Bay, which will be decorated with a variety of ice sculptures, an ice luge, and of course a picturesque view over Narragansett Bay.
Feb 17: Enjoy the popular Chili Cook-off! Local restaurants and caterers compete to see who has the best chili in town. It's always a spicy good time at this winter event.
Feb 17: You've never seen a better game of polo than the Newport Winter Festival's Beach Polo at Easton's Beach.
Feb 17: Enjoy the sounds of Jimmy Buffet with Changes in Latitudes, one of the country's premiere Jimmy Buffet tribute bands.
Feb 22: Walk through the Illuminated Garden at Ballard Park
Feb 22: Warm up with the annual Hot Drink Contest, put on by local bars and restaurants.
Feb 23: It's time to laugh yourself silly at the Winter Festival Comedy Show, featuring Steve Sweeny and Marion Grodin.
Feb 24: A new event not to be missed this year is the Newport to Nashville Country Fest